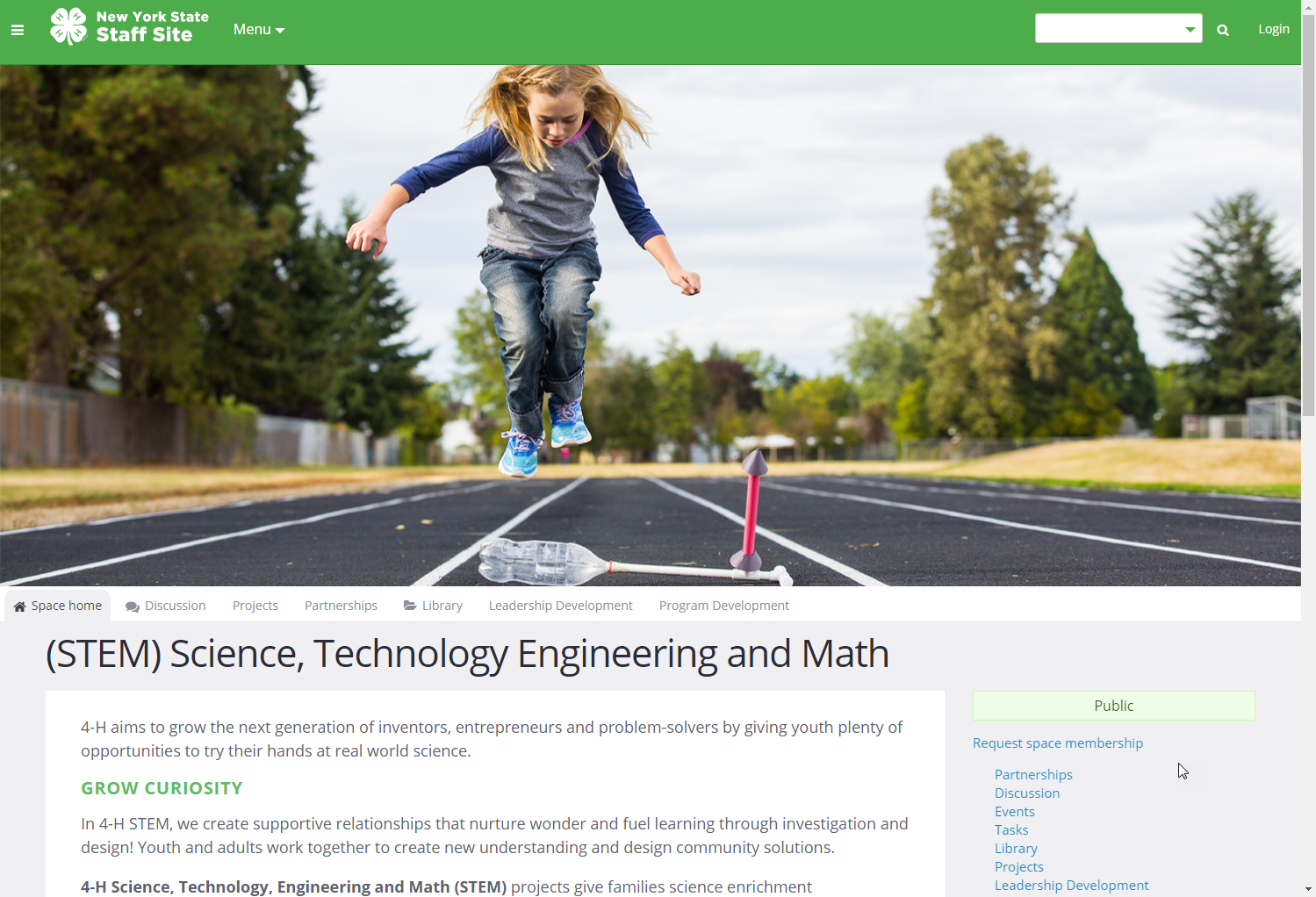 Problem
Cornell's State 4-H Office website was becoming unmanageable.  The page was serving multiple audiences: internal staff, perspective parents and partners. The client no longer wanted to use Microsoft SharePoint and was seeking a new solution that would give the content editor more control.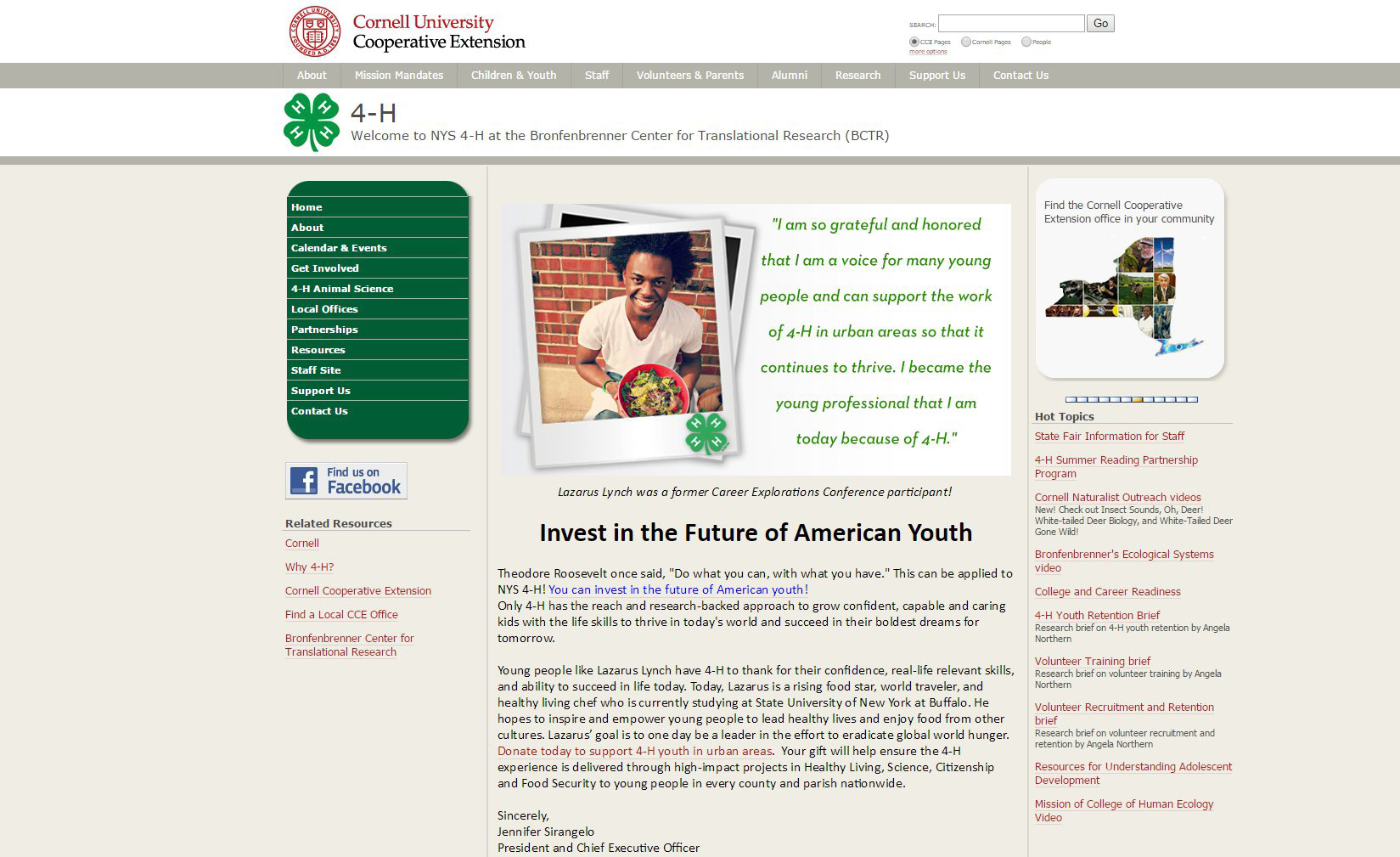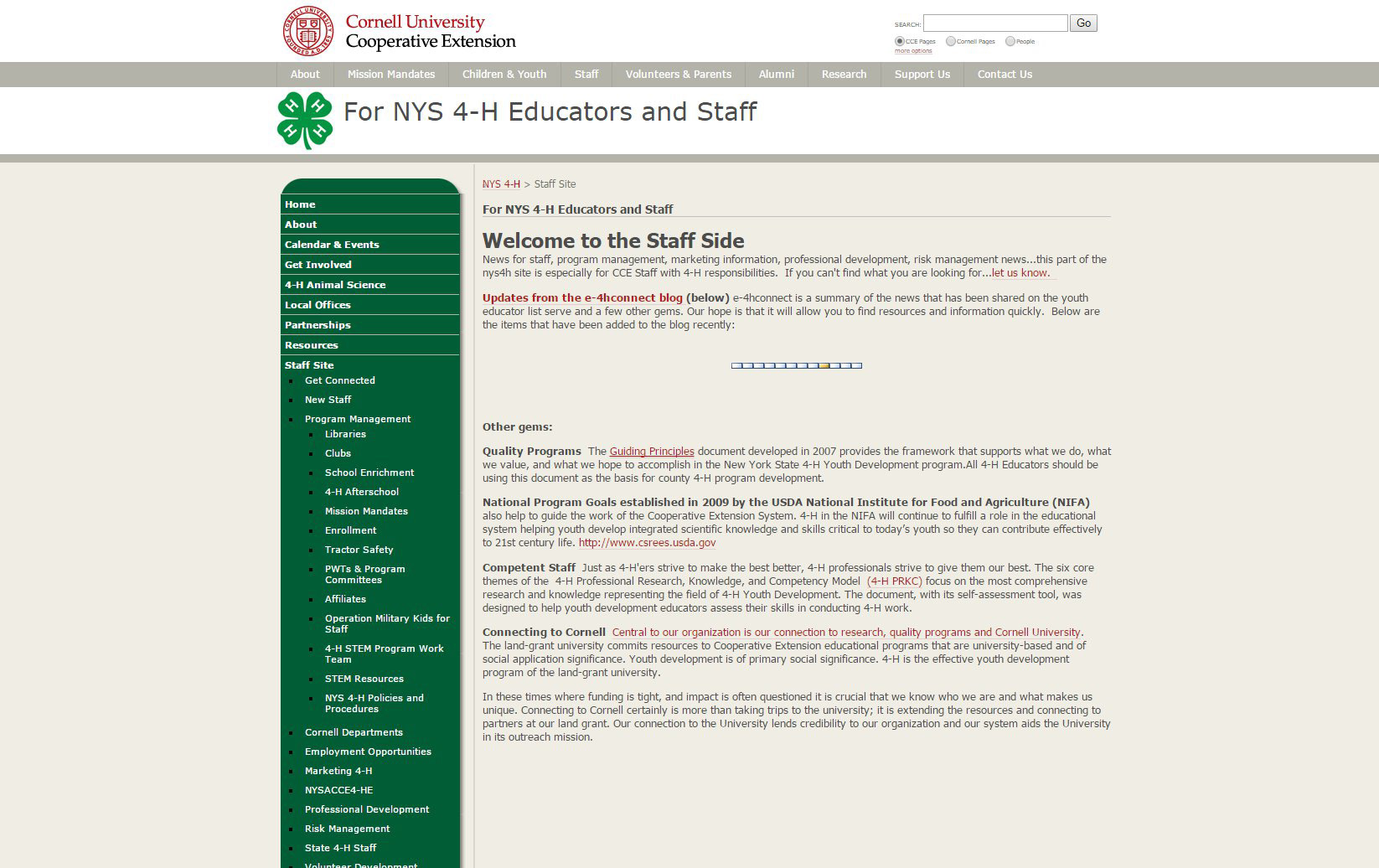 Review
After my initial content audit, it became apparent that they needed two distinctly different websites to fit the tone, style and needs of their specific audiences.  We needed to separate out the internal staff documents and create a new public site that focused on perspective parents and partners.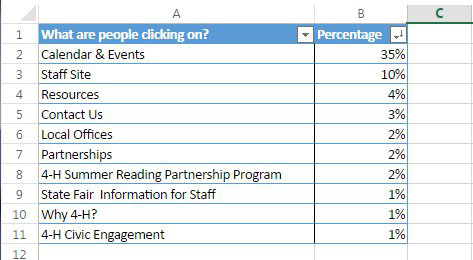 Goals
•    Create a website just for internal staff
•    Migrate over existing files and documents
•    Create a structure for better management of content (revisions, reviews, approvals)
Solution
Using the Drupal Distribution Open Atrium, I was able to provide the client with an out of the box experience that got them up and running.  The 4-H office was able to hire two student workers to help transfer existing files to the new platform.  Lastly, the site editor now had a better structure for managing content from staff.